Roster is a group of scheduling programs that use various technologies and techniques of artificial intelligence and operation research to automatically generate a schedule of employees, location, shift for a given periods under specified constraints, e.g. week or month, day-off and skill requirement. These roster software systems suit for various business and companies.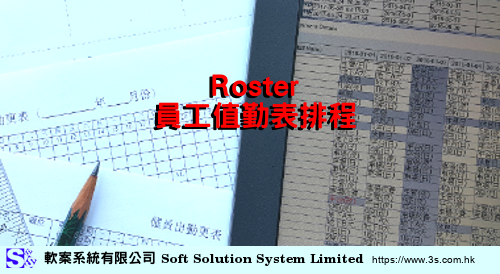 Roster101 allows you to enter the posts, skills, staffs and leaves information, these are kept locally on your PC, only anonymous data is submitted to our server for scheduling. Once done, you can retrieve the assignments from our server and import to your PC. The operation is straight-forward and easy to use.
Suggested businesses: property management, club house, car-park, resturant, retail chain stores, security guards, hospital and clinic ...