Trading and Accounting System (ERP)
ERP is an automated account and trading system that manages the daily operations of the business. It helps to analyses and understand the financial status of the company. It gives the detail about the business transactions from the perspective of cost and sales. As a result, management can make decision to save the cost and expand the business accurately.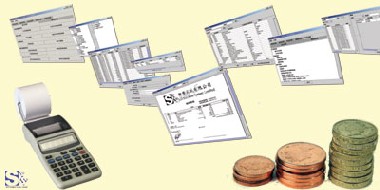 Key Features
Patient record managemenet
general ledger
built-in Traditional Chinese and Simplified Chinese data interchange
support multi-users, multi-currencies and multi-companies
unlimited levels of account chart and analysis chart
supported inventory valuation methods: average, FIFO, LIFO and specific
tight-integration of accounting and trading systems
built-in Internet connection facilities, no need to install additional web software
individual user and functional security controls
build-to-order
Key Modules
General ledger
Accounts receivable and account payable
Bank reconcilication
Budgeting
Fixed asset management
Quotation
Build-to-Order
Sales order processing
Purchase order processing
Goods-in management
Product management
Inventory management
Warehouse management
Customer/Vendor management
Analysis reporting
System Requirement
All our desktop systems are required Java to run, please download a copy of Java Runtime Engine here and install it in your computer.
With Java installed, you can download and install all our desktop systems.
Download
Click here to download the ERP desktop application for installation.
Online trial login name and password
login name: guest
password: trial