Point of Sale System (POS)
POS is simple cash register system that manages the small retail outlet's daily operations. It helps to maintain the product code and its promotion period. It registers the sales transaction and consolidates the income on daily basis. It is flexible and does not depend on any specific hardware.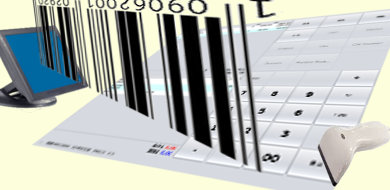 Key Features
built-in various promotion methods, e.g. buy 2 get 1 free
print Chinese or English receipt on demand
standalone and multi-users versions
no limit on transactions suspend and resume on-fly
support membership discount and purchase reward
Key Modules
Cash register
Item code maintainance
Promotion maintenance
Item-promotion assignment
User maintenance
Transaction maintenance
Goods-in maintenance
Barcode printing
Daily sales report
System Requirement
All our desktop systems are required Java to run, please download a copy of Java Runtime Engine here and install it in your computer.
With Java installed, you can download and install all our desktop systems.
Download
Click here to download the POS desktop application for installation.
Online trial login name and password
User
login name: user
password: user
Administrator
login name: admin
password: admin